Catering + Events
Book us for your event today.
BOOK US FOR YOUR NEXT EVENT
Want to turn your next event into a fun filled ice cream extravaganza? Let Icicles be a part of your next event! From birthday parties and family reunions, to weddings and corporate events, we know how to make it fun! Our staff will provide everything from setting up to cleaning so you can enjoy the party!
Icicles is dedicated to providing you with delicious ice cream and an experience you won't find anywhere else.
We have over 20 unique flavors you can choose from that are made to order right in front of you with a variety of fruits and other toppings to create a light and delicious frozen treat.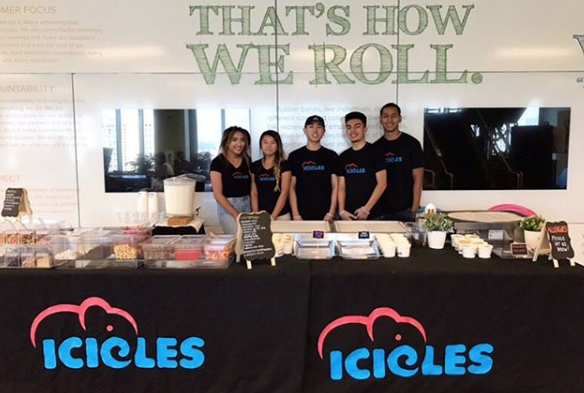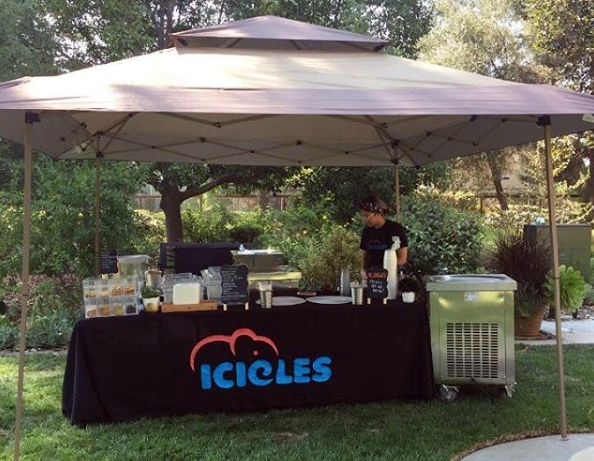 FULL SERVICE CATERING PACKAGES
Book us for your upcoming event!
Here at Icicles, we strive to keep our customers happy. Our mission is to provide you with the best customer service, while showcasing our artisan handcrafted ice cream rolls.
Click the button below to view our different packages available that can fit your event and needs. Choose from several different flavors and toppings and we'll roll the bowls up for your guests.
Fill out the catering form once you've selected the package you want. Please include as much details as possible and an event manager will reply shortly.
NOW SERVING ALBUQUERQUE
br>
To check availability and get pricing, please fill out the catering form and a staff will get back to you with a quote.
(*Please note – Catering bookings must have a minimum order of 50 servings.)
PRESS PLAY TO EXPERIENCE A CATERING EVENT:
Feel free to email us any questions or comments you may have. We look forward in working with you!
COMPANIES WE'VE WORKED WITH